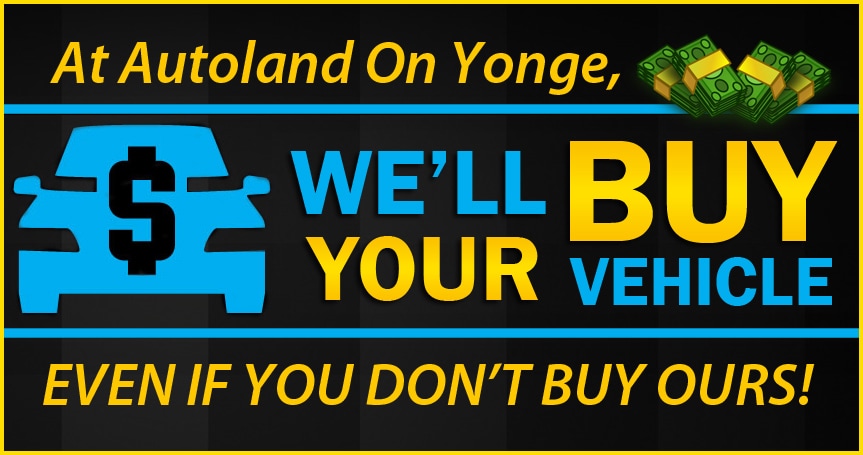 Autoland On Yonge is looking for more vehicles! We have a huge waiting list of customers looking to buy vehicles so we want to hear from you. We will buy your car, even if you don't buy one from us!

Autoland On Yonge is looking for vehicles of any make, model or year. We have customers looking to purchases vehicles of a wide variety. Whatever brand you drive, we can use it. And find someone to drive it!

We buy cars from our customers everyday & our process is fast, free & easy. Bring your car to one of our locations & in as little as 30 minutes your car will be inspected by a trained appraiser. We will make you an offer in writing that is good for 7 days based on a thorough understanding of your car's condition & desirability. Contact us by completing the form above to schedule an appointment to have your vehicle appraised by an Autoland On Yonge specialist today.